Southwest District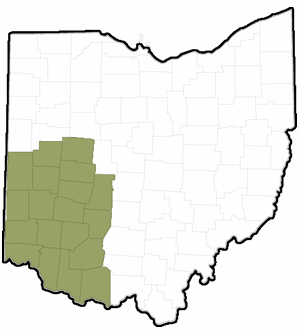 Ryan Peltier, REHS
Food Safety and Plans Examiner Coordinator
Butler County General Health District
529 East Home Road
Springfield, OH 45503
Office: (513) 863-1770

E-mail: peltierrs@butlercountyohio.org
Partners in Public Health:
I am extremely honored to be serving as the SW District Director for 2023. I feel proud to be a part of such an amazing organization that serves to educate, promote and protect our profession and environment. Being part of the Ohio Environmental Health Association means access to professional development, continuing education, networking and representation. Please consider supporting our profession by joining OEHA as a member. The ongoing work by the Association helps to support you in your daily duties, promotes our industry, and shines a spotlight on the amazing work we all do.
I started my career as a Registered Sanitarian for Clermont County Public Health in 2006. After my time there, I decided pursue a career in the non-profit sector working for the American Conference of Governmental Industrial Hygienists (ACGIH), a charitable scientific organization dedicated to advancing occupational and environmental health. In 2019, after 12 years in the non-profit world I decided to return to my true passion—environmental public health.
The OEHA SW District Planning Committee is currently working on a robust and informative agenda for our fall conference. We are looking forward to hosting everyone at Sinclair Community College Ponitz Center which is conveniently located off interstate I-75 in downtown Dayton. We hope you can join us in Dayton on Thursday, October 5th and Friday, October 6th.
If you, or someone you know, is interested in participating on the planning Committee or within OEHA please reach out to myself or another Committee member.
I look forward to seeing everyone in October!
Ryan Peltier, REHS
Butler County General Health District
OEHA 2023 Southwest District Director
2023 SW Conference Information
Southwest District Planning Committee members