Northeast District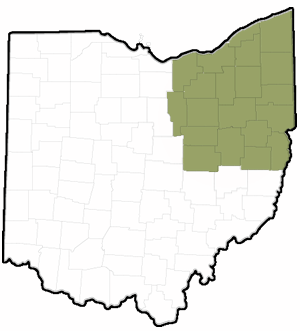 Melissa O'Connell, R.S.
Northeast District Director
Food Programs Supervisor
Medina County Health Department
4800 Ledgewood Drive, Medina, Ohio 44256
(330) 723-9523 ext. 730
FAX (330) 723-9650


2018 NE OEHA Fall Conference


2018 NE OEHA Agenda
2018 NE OEHA Registration Form

Use this link to book hotel rooms! https://www.choicehotels.com/reservations/groups/CY4PG3
Dear Colleagues:
I hope you will join us at the 2018 Northeast District Fall Educational Conference where we can share ideas, renew our professional friendships, and enjoy the fall colors at the Galaxy Restaurant in Wadsworth, Ohio.
The theme for the 2018 Northeast District Fall Educational Conference will be "Tricks to Treat the Environment and Protect Public Health". The conference program will include a variety of topics for everyone. This year's conference will feature 38 speakers, hospitality rooms, exhibitors, George Eagle raffles, and a Tuesday night sit down banquet. If you attend the banquet, there will be an entertaining presentation by Colton Masters, our District Director Elect, about deciphering internet information (fact or fiction?). Come join us for a delicious dinner, networking with fellow colleagues, and obtain an additional continuing education unit! Our conference will offer 12 hours of continuing education for sanitarians, along with hours for wastewater operators, water operators, and pesticide license holders. Special thanks to our hard working Northeast District Planning Committee, as well as our exhibitors and hospitality hosts who make our conference educational and fun!
This year the committee is planning a Chinese basket raffle to benefit the George Eagle Scholarship Fund. We will also be having our traditional 50/50 raffle. These fundraisers have been a great success in the past and we need your continued support to help this worthy cause. Feel free to contact any of the planning committee members or me to donate items for the raffle.
For additional information regarding the pre-conference events, Chinese raffle donations or nominating someone for the future District Director Elect position, the Outstanding Sanitarian award, or the Gary Matson Membership Recognition, please visit the OEHA website or contact me directly at (330) 662-0448, (330) 723-9523 or moconnell@medinahealth.org.
Hotel arrangements can be made by contacting the Comfort Inn and Suites hotel at (330) 336-7692. Please identify yourself as being with NEOEHA – North East Ohio Environmental Health Association in order to receive a special group rate. The conference group room rate will be $100 plus tax per night for a standard deluxe guest room (rate guaranteed until September 8, 2018). So reserve your room today!
Thank you for the privilege of serving,
Melissa K. O'Connell, RS, REHS
Northeast OEHA District Director
2018 NE OEHA Agenda
2018 NE OEHA Registration Form

Use this link to book hotel rooms! https://www.choicehotels.com/reservations/groups/CY4PG3
Northeast District Planning Committee members